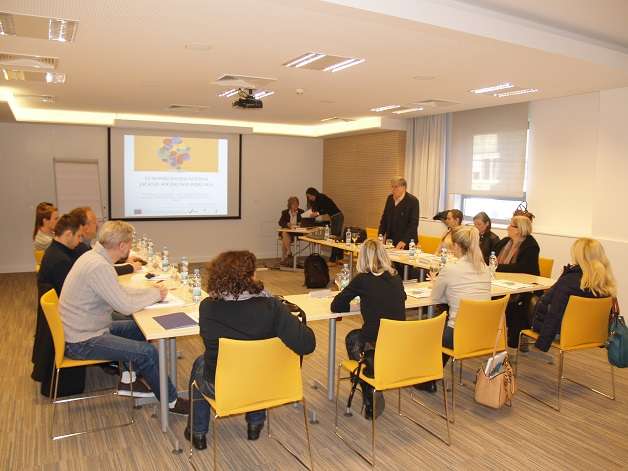 Matica – Association of Croatian Trade Unions is the social partner organization of the Strengthening of Social Dialogue project financed by the European Social Fund. The main objective of the project is the training of trade union commissioners and union members in order to strengthen the organizational skills and capacities of trade unions with the aim of improving and ensuring the sustainability of social dialogue. The first in the series of educational workshops, the Training of Trainers, was held on Friday, 6 March 2015, and our colleagues from the Independent Trade Union of Croatian High School Teachers received certification for trainers in the field of social dialogue and trade union organization.
The training seminars are held by experts in the field of communication techniques, social dialogue, trade union organization and labour law. By the end of April, the Training of Trainers programme will be carried out for all trade unions affiliated to Matica – Association of Croatian Trade Unions. Congratulations to our first trainers on the successful completion of training and we wish them much success in further transferring the acquired knowledge and skills.
The photo gallery of the workshop is available below.